Hygienically Fill Your Products with Spee-Dee Every Time
Spee-Dee's 3-A Sanitary auger filler is ideal for sanitary applications like dry milk products, infant formula, powdered eggs, whey powder and nutraceuticals. The materials and fabrications of these hygienic fillers are specially engineered for packaging perishable dry products that require meticulous sanitary standards. Our sanitary auger filler is designed to meet the rigorous hygiene standards of regulatory agencies, such as 3-A Sanitary Standards.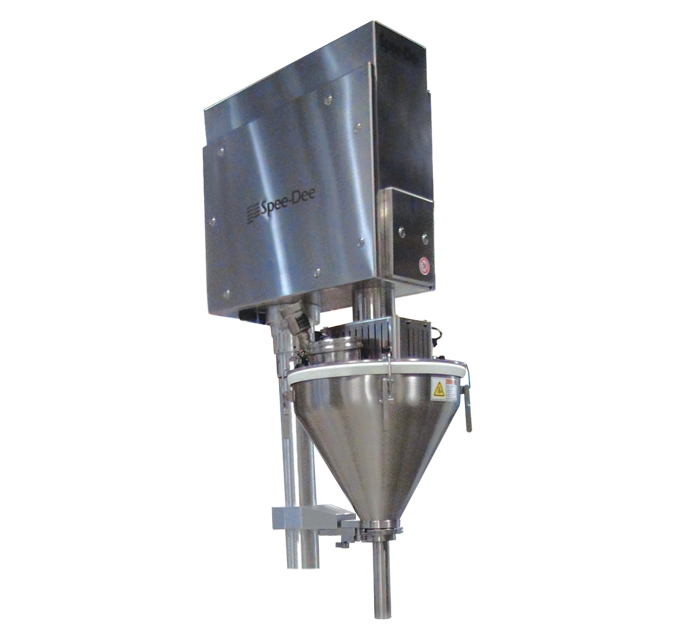 Contact Spee-Dee Today to Learn How to
Make Your "Good" Filling GREAT!