Safe, Efficient Filling and Weighing Solutions for Cheese
Prevent product contamination with Spee-Dee's hygienic filling and weighing solutions for cheese products. Designed with the safety and sanitary features you need, our filling equipment can accommodated shredded and grated cheese products, including cheddars, parmesan, romano, asiago and more. We work with you to provide an accurate and reliable sanitary filling solution for your specific cheese application.
We offer filling solutions for shredded and grated cheese products in rigid containers, including:
Plastic tubs

Shaker bottles

Glass jars

Fiberboard canisters
Optimize your operations with faster production rates, minimal changeover and simple, yet powerful, sanitary equipment design. Here are some of the more popular filling and weighing solutions we have supplied to the cheese industry.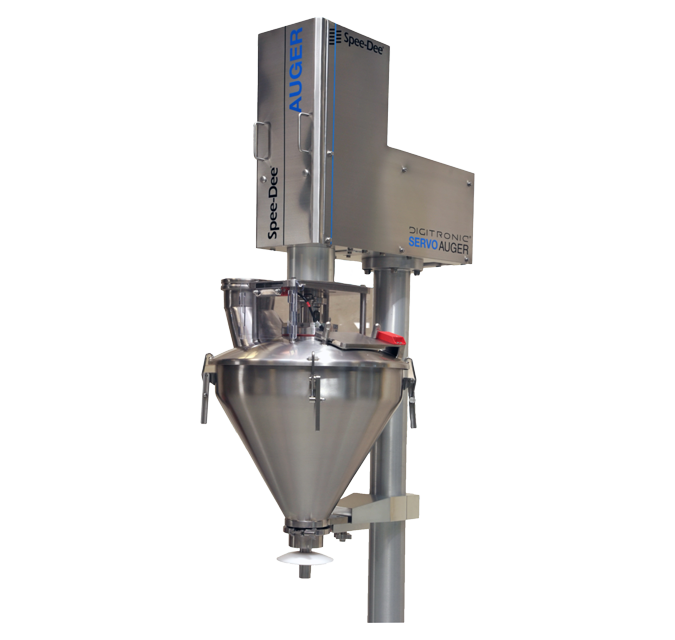 Sanitary Auger Fillers Ensure Safe Cheese Filling
Achieve sanitary, powerful performance and accurate, high-speed filling for grated cheese applications without product waste with Spee-Dee's auger fillers.
Easily integrates with rotary filling systems, conveyor lines and more
Precise servo motor auger control
Powerful direct drive design
PLC-based controls with full-color touch screen interface
Hygienic Rotary Fillers Quickly Package Cheese
Spee-Dee's high-speed, hygienic rotary filling systems help manufacturers and co-packagers safely and cleanly fill shredded and grated cheese products into rigid containers of many sizes, shapes and materials.
Ensure accurate fills with container vibrators that settle product into the container

Achieve easier cleaning, maintenance and changeovers with tool-less change parts

Fast, hygienic changeover with patented magnetic filling funnel

Incorporate a Spee-Dee checkweigher to verify precise and accurate product fills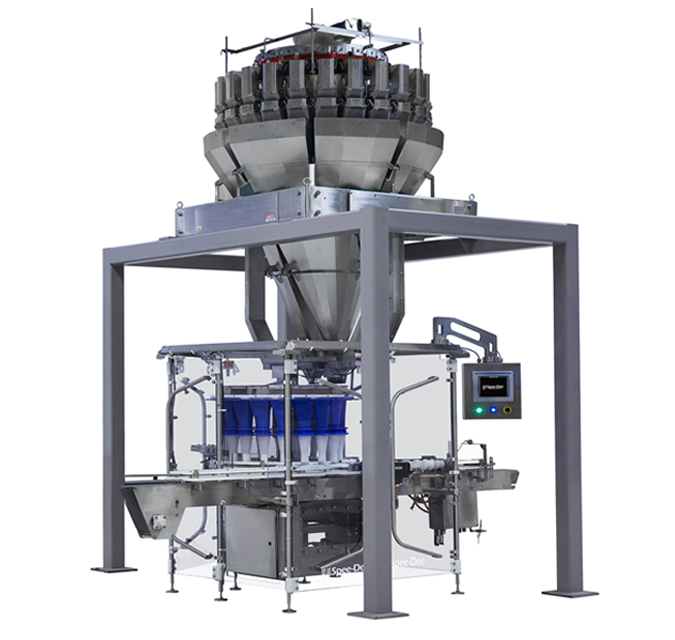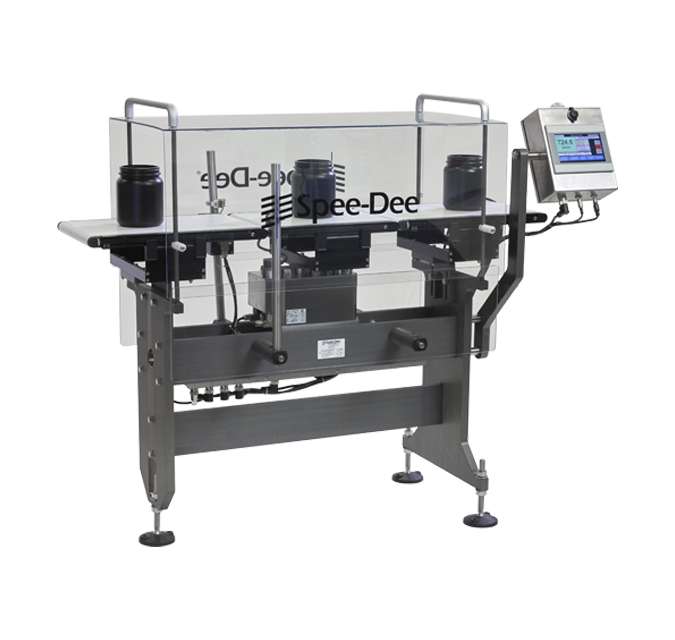 High-Speed, PLC-Based Checkweighers for Accurate Fills
Spee-Dee's PLC-based checkweighers check product weights at high speeds, helping to reduce costly product loss and ensure accurate product weights. Our in-line checkweigher accurately weighs cheese quickly and efficiently.
Use as a standalone unit or integrate with new or existing lines
Electro-Magnetic Force Restoration (EMFR) weighing technology is 10 times more accurate than traditional strain gauge models and guarantees precise and reliable measurement
Communicate with other plant systems via non-proprietary PLC-based controls
Calibrate at your facility in one-minute, without needing a Spee-Dee technician–simply follow on-screen prompts
Contact Spee-Dee Today to Learn How to
Make Your "Good" Filling GREAT!