Accurate Pet Food Packaging
When your pet food filling system demands accuracy, Spee-Dee delivers. Improve the fill rate and accuracy of your dry pet food filling system with Spee-Dee. No matter the primary package, we've got you covered. Our low-maintenance, volumetric cup fillers work well with:
3-sided pouches

Rigid containers

Stand-up pouches

Pillow bags
We offer pet food filling machines that easily integrate with:
VFFS

HFFS

Pre-made pouch machines

Spee-Dee rotary fillers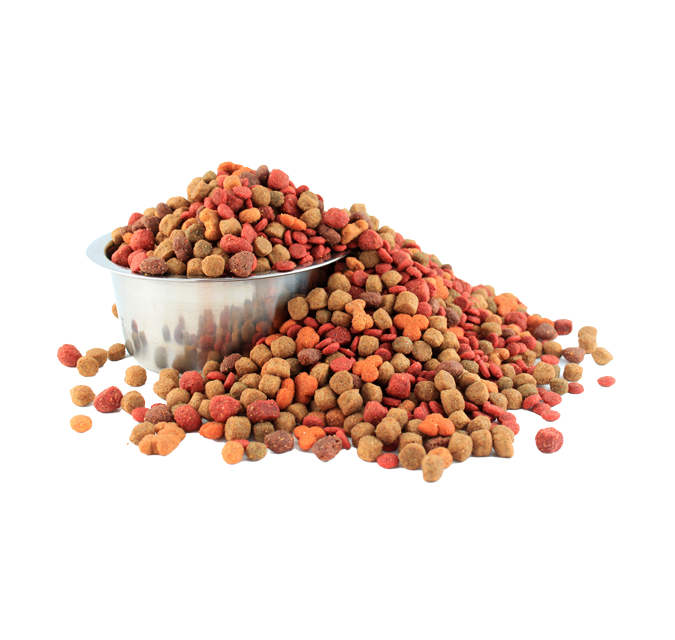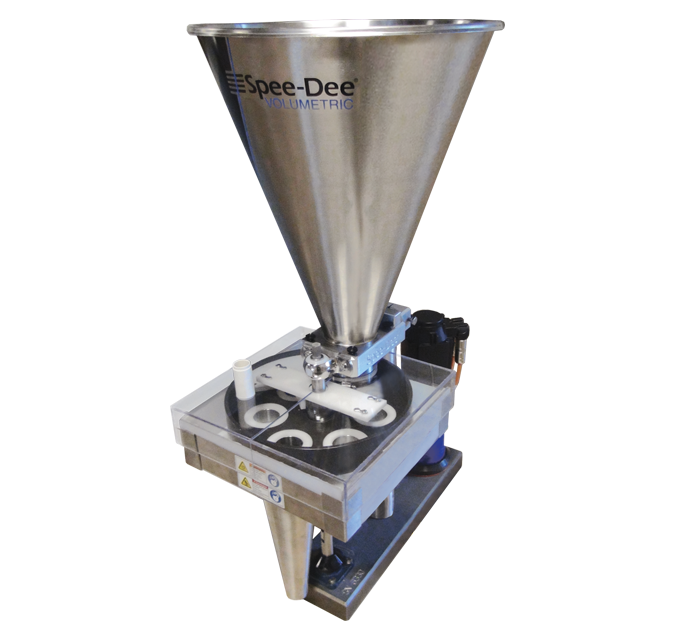 Volumetric Pet Food Filling Systems Offer Accurate, Dependable Fills
Spee-Dee volumetric cup fillers are designed for fast cup size changeovers to optimize productivity, and can also accommodate bags, pouches or rigid containers.
Accurately fill containers up to 20 pounds
Achieve speeds up to 120 packages per minute (depending on fill size)
Simple servo drive system and minimal number of parts reduces changeover time and maintenance
Address diverse product fill needs with cups of varying heights and diameters that can be easily inserted without tools
PLC controls offer flexibility to adjust timing settings and accommodate multiple drop fills
Rotary Fillers with Scales Load Pet Food Packaging at High Speeds
Spee-Dee's high-speed rotary filling systems accurately fill pet food packaging. Our hygienically designed rotary fillers integrate multihead weighers and volumetric fillers to handle and fill rigid containers. Key features include:
Integrated combination scale ensures accurate fills at high-speeds

Easier cleaning, maintenance, and changeovers with tool-less change parts

Fast, hygienic changeover thanks to the patented magnetic filling funnel

Incorporates a Spee-Dee checkweigher to verify precise and accurate product fills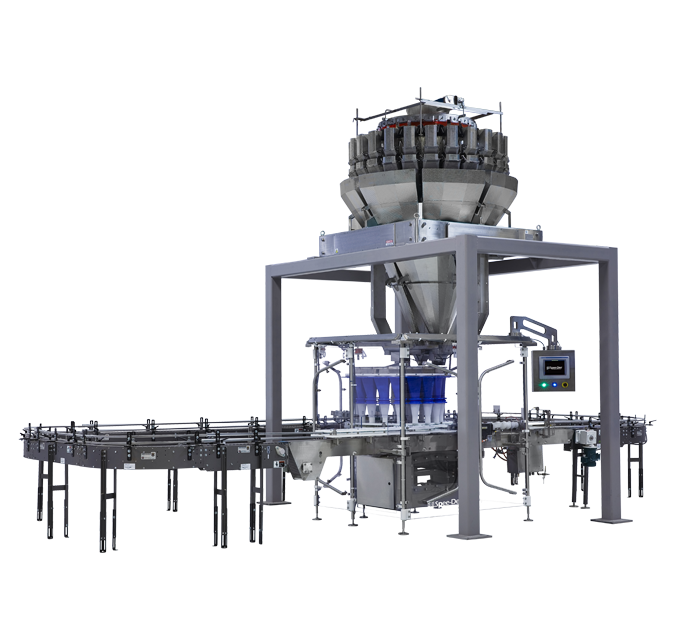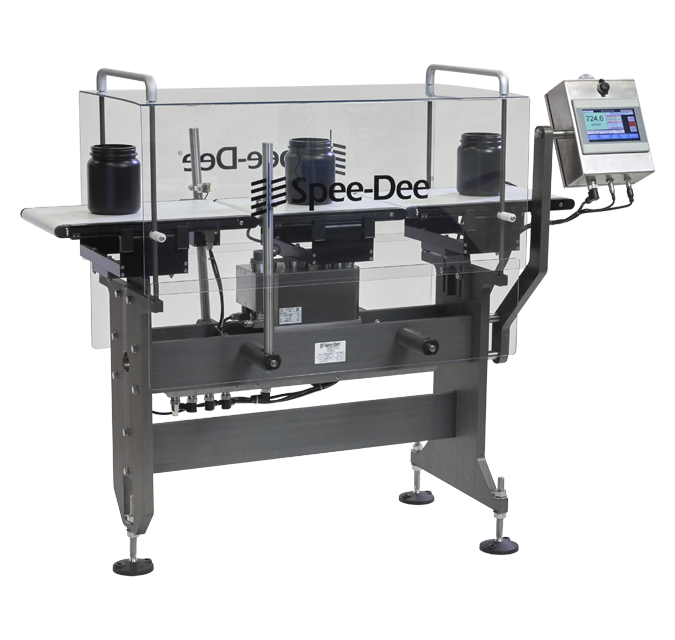 Precise Pet Food Packaging with Checkweighers for Accurate Fills
Spee-Dee's PLC-based checkweighers help check and verify pet food packaging weight at high speeds, helping reduce costly product loss and ensure accurate product weights within limits.
Our checkweighers utilize Electro-Magnetic Force Restoration (EMFR) weighing technology that guarantees precise and reliable measurement that is 10 times more accurate than traditional strain gauge load cells, in addition to being more durable with plant operations.
Prioritize your pet food packaging with Spee-Dee.
Contact Spee-Dee Today to Learn How to
Make Your "Good" Filling GREAT!