Multi-Drop Cup Fillers for Multi-Lane Applications
Spee-Dee Multi-Drop cup fillers accurately fill particulates on multi-lane/duplex applications. Multi-Drop cup fillers can use a single drive to fill all drops at the same time, or multiple drive motors to time drops independently. Multi-Drop cup fillers can be interfaced with conveyor lines, multi-lane cup machines, horizontal form fill seal machines and multi-tube stick pack machines.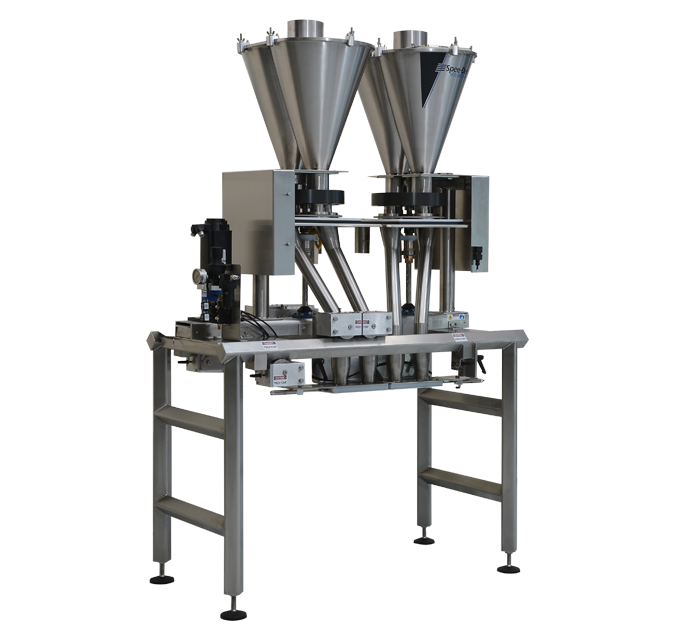 Multi-Drop Filling Solutions Best Suited for Your Product
Multi-drop cup fillers are an efficient filling solution for multi-lane/duplex applications. Spee-Dee offers several multi-drop cup filling systems to provide your line with the appropriate filler for your product.
CMS
CMS uses four cups. Two cups fill at the 12 o'clock and 6 o'clock positions, while the other two cups dispense at the 3 o'clock and 9 o'clock positions.
Dual CMS
Dual CMS is a combination of 2 CMS machines to provide 4 drops. It's also referred to the CMSMS.
3-Way Popcorn Can Filler
Dual CHS
Contact Spee-Dee Today to Learn How to
Make Your "Good" Filling GREAT!