Fast Changeovers with Volumetric Cup Fillers
Spee-Dee volumetric cup fillers are designed for fast cup size changeovers, and the simple drive system and minimal number of parts make them the industry's most durable, low-maintenance option. In fact, many of the cup fillers we manufactured nearly 60 years ago are still in operation. You can optimize productivity and accurately fill particulates as fine as salt or as coarse as popped popcorn. All Spee-Dee cup filler models can be customized to meet your exact needs.
Versatile Volumetric Cup Fillers
Different products have unique filling requirements. Whether you need an automatic line or multi-drop cup filler for your product, Spee-Dee has a volumetric cup filling solution that will work for you.
Providing Reliable Volumetric Cup Filler Systems
For over 60 years Spee-Dee Packaging Machinery has been providing quality cup fillers to fit industry needs. Our Volumetric Cup Filler has earned a well-deserved industry reputation as reliable, accurate and durable. This cup filler economically fills dry, free flowing particulate products such as rice, beans, cereal, candy, popcorn, nuts, coffee beans and kitty litter – all without product degradation.
With our Volumetric Cup Filler, cups of varying sizes can be easily inserted within minutes to address your diverse product fill needs! Telescoping cups offer the ability to fine tune the fill weight to ensure adherence to specifications. For more information or a free quote on our cup filling machines simply fill out the form!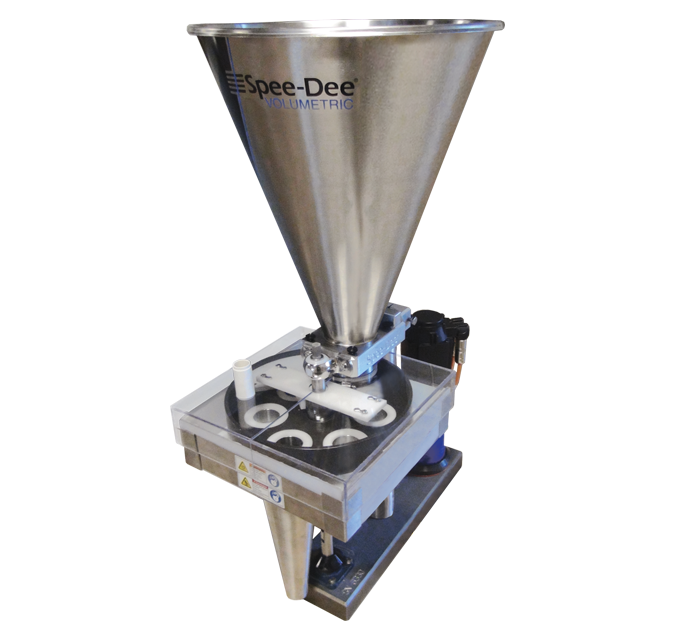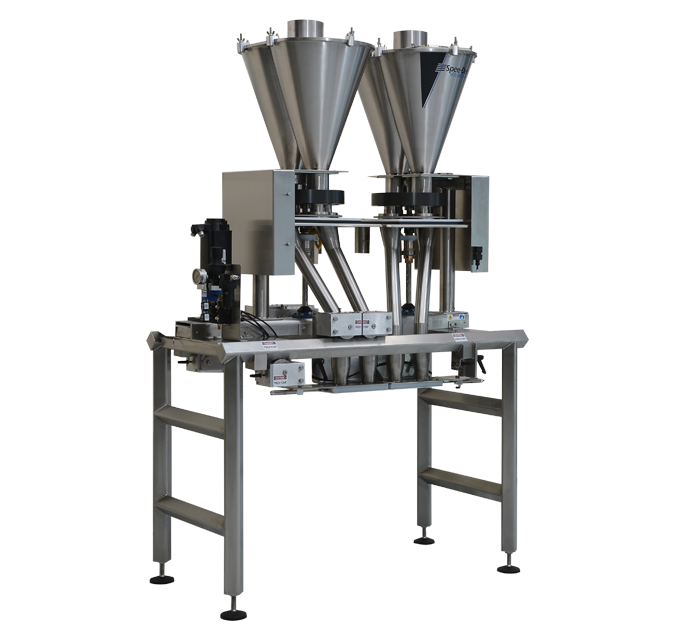 Cup Fillers to Fit Your Needs
Our goal is to provide you with quality dry filling equipment that gets the job done right – saving you time, money and the hassle of an undependable cup filler. We're dedicated to providing our customers with the highest quality cup filling machine solutions in the industry – and superior technical service to back it up!
In fact, some of our cup fillers have remained in profitable daily operation for nearly 60 years with little more than minimal preventative maintenance!
Volumetric Filling: The Process Illustrated
Measuring cups, sized to the amount of product to be measured and filled, are inserted between a set of plates on the machine.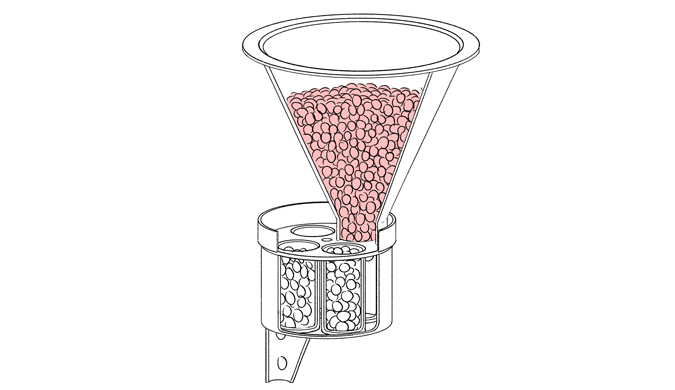 As the plates rotate, each cup passes
beneath the feed hopper and is filled.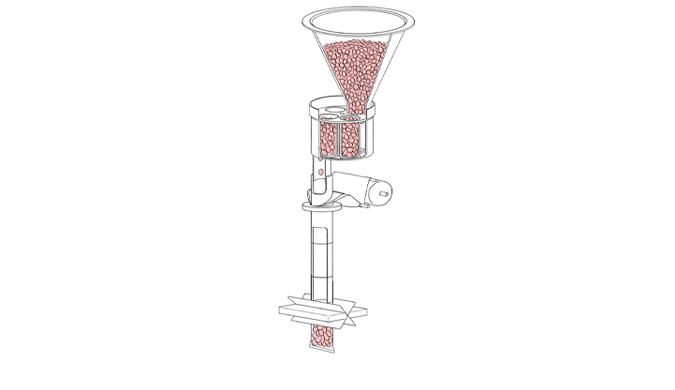 The plate continues to its rotation, and
when the fill cup arrives at the fill spout,
the product is dropped through to the
Contact Spee-Dee Today to Learn How to
Make Your "Good" Filling GREAT!