Accurate Fills for Free-Flowing Dry Products
Spee-Dee's C-Series cup fillers accurately fill particulates as small as salt or as coarse as popped popcorn. You can quickly change cup sizes to accommodate many different products, and accurately dispense free flowing dry products such as beans, pet food, snacks, rice, nuts and candy. By utilizing servo technology, we reduce the number of wear parts, increase uptime, lower repair cost and reduce parts inventory.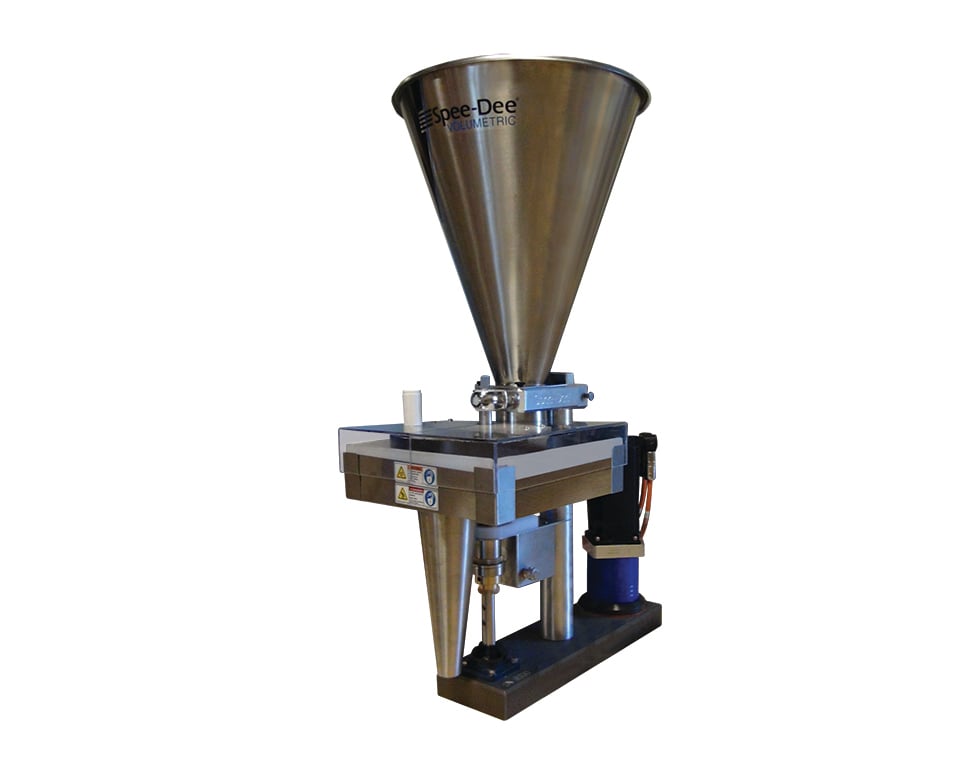 Different Cup Fillers Accommodate Various Applications
With Spee-Dee's C-Series cup fillers, you can accommodate applications of varying sizes and speeds. Whether you need to fill large bags or rigid containers, or at high speeds, Spee-Dee has a cup filler that will help improve your line's efficiency with accurate fills.
CB6S
Ideal for high-speed filling applications and uses six (3" maximum diameter) cups. Its narrow profile integrates well with automatic equipment to maximize space.
CBS
Easily helps you meet the operational demands of your line and uses four (4" maximum diameter) cups.
CHS Cup Filler
Our largest cup filler and uses four (6" maximum diameter) cups; perfect for filling larger bags of rice, beans, pet foods, candy and snacks; accurately fills 5, 10 and 20 lb. bags or rigid containers.
Contact Spee-Dee Today to Learn How to
Make Your "Good" Filling GREAT!