Fast, Reliable Filling for Spices
Spee-Dee offers complete filling machines for spice packaging. With a wide variety of spice filling options, we make filling spices and seasoning mixes easy and reliable.
Our filling equipment can fill a wide variety of spice packages, including:
Glass and plastic jars

Flexible pouches

Retail envelopes

Foodservice bags
We offer filling machines that easily integrate with:
Vertical form fill and seal baggers (VFFS)
Horizontal form fill and seal pouch machines (HFFS)
Spee-Dee rotary filling systems
Spee-Dee in-line conveyors
Spee-Dee's spice filling machines optimize your operations with less downtime and minimal changeover.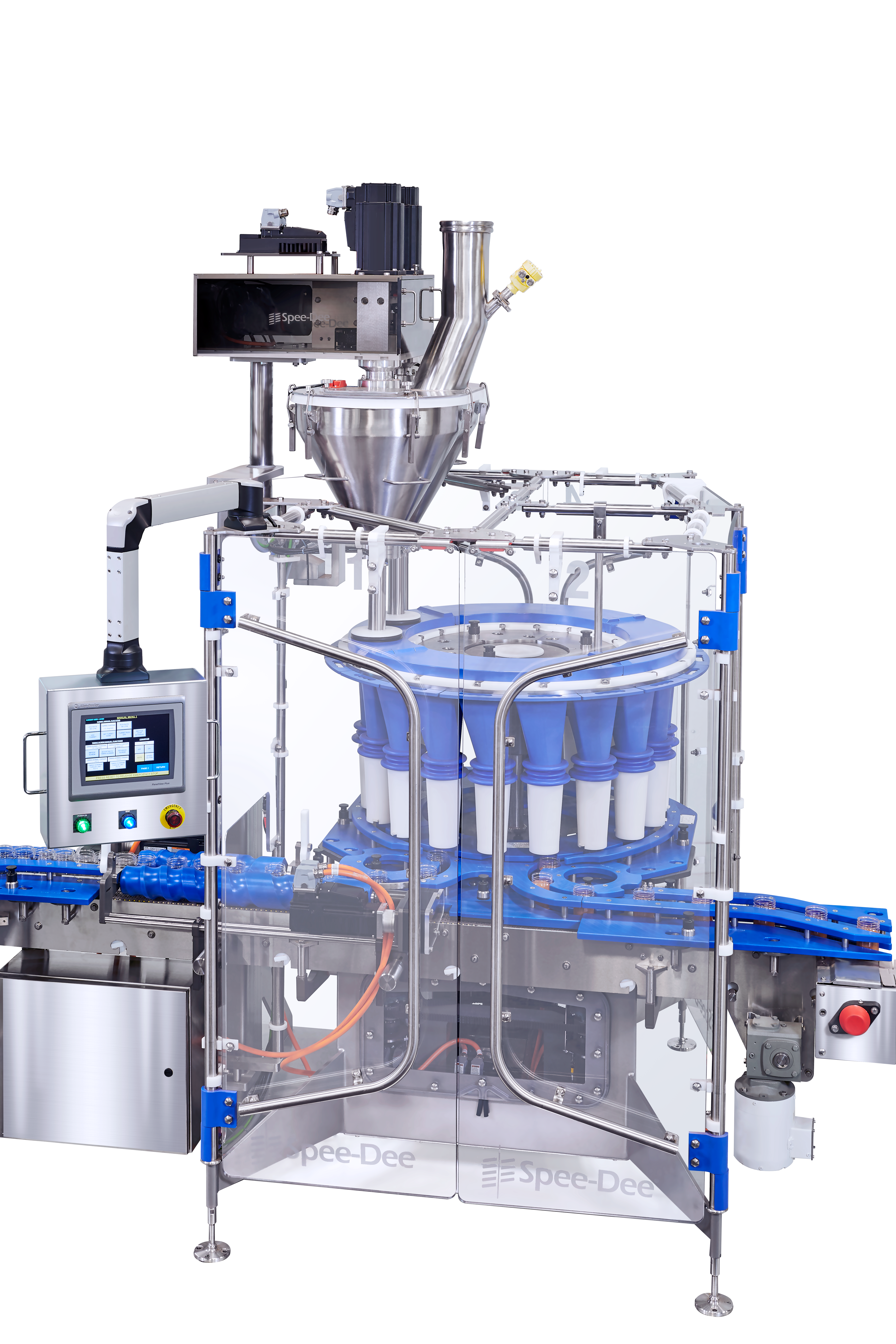 Rotary Fillers Quickly Fill Rigid Spice Containers
Spee-Dee's high-speed rotary systems accurately handle spice and ingredient mixtures into rigid containers of many sizes, shapes and materials.
Achieve easier cleaning, maintenance and changeovers with tool-less change parts
Fast, hygienic changeover with patented magnetic filling funnel without fasteners
Incorporate a Spee-Dee checkweigher to verify precise and accurate product fills
Versatile Auger Fillers Offer Precise Spice Fills
Spee-Dee's Revolution auger filler can adapt to spice applications that require both hand and automated filling.
Fill range of 5 grams to 5 pounds

Precise servo motor auger control

Powerful direct drive design

Up to 150 bags per minute on a continuous motion VFFS machine

PLC-based controls with full-color touch screen interface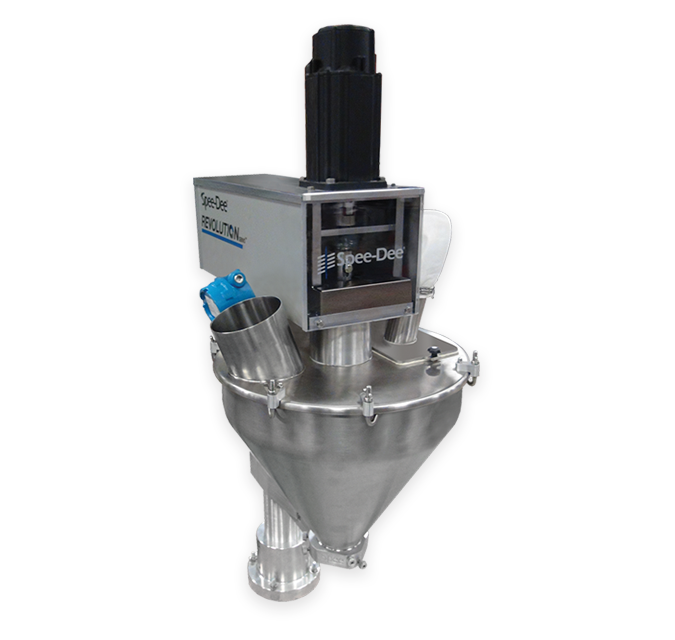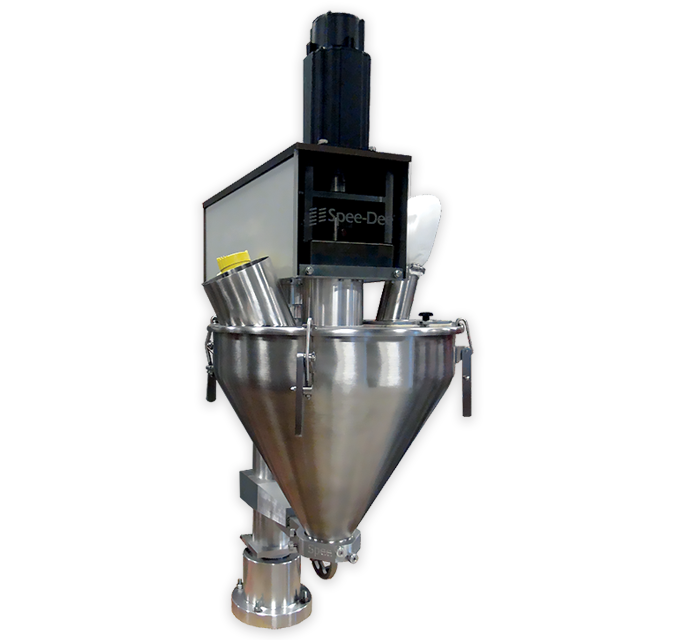 3800 Servo Auger Filler
Spee-Dee's 3800 servo auger filler offers the ultimate versatility for the most repeatable, precise spice fills:

Servo drive accelerates to chosen speed to ensure smooth filling cycle

Unique design eliminates more than 30 wear parts found in other auger fillers

Several options and configurations available to meet specific application needs

Up to 150 bags per minute on a continuous motion VFFS machine
Bulk Net Weight Augers Fill Wide Variety of Spice Packaging
Spee-Dee net weight augers accurately fill dry spices and spice mixtures by weight.
Integrates with Spee-Dee's 4800 servo auger with a load cell and conveyor

Fills bulk bags and rigid spice packaging up to 25 kg

Accurately fill containers with less than 0.25 percent variance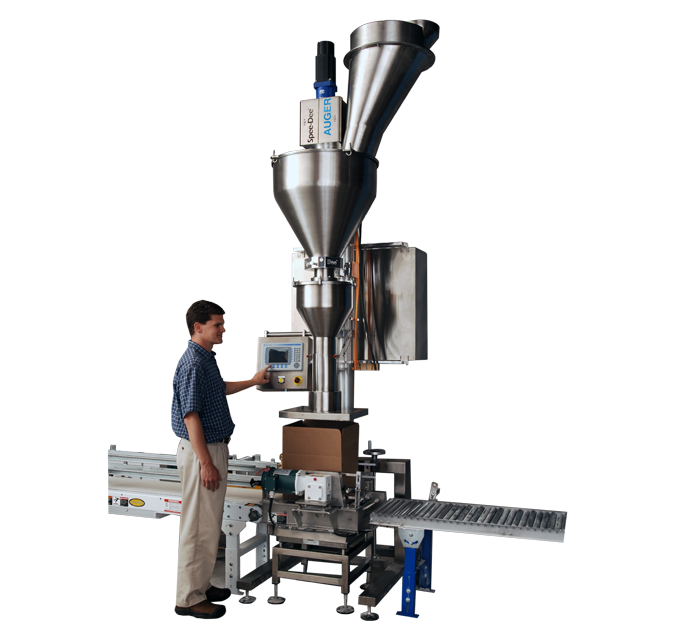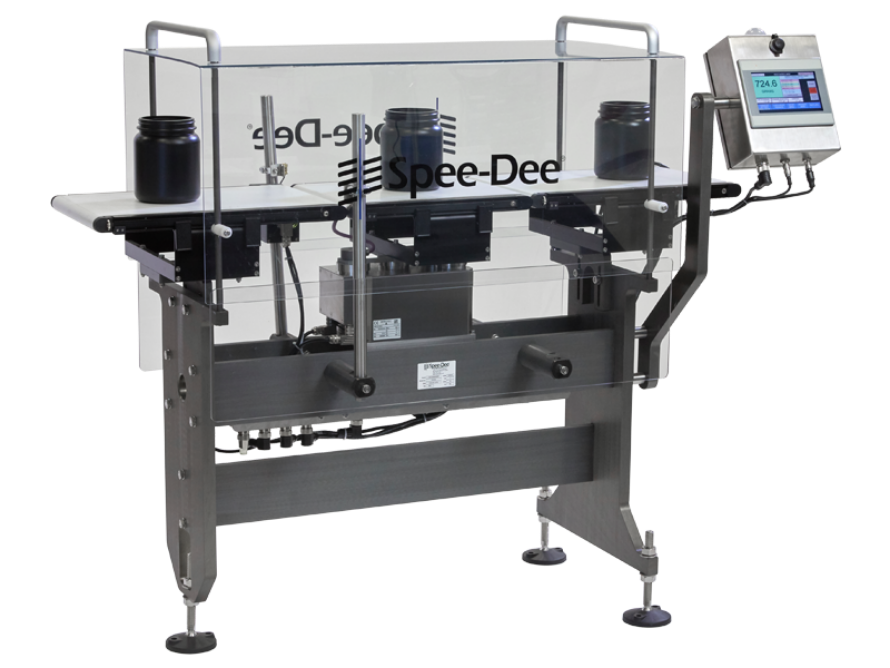 High-Speed, PLC-Based Checkweighers for Accurate Fills
Spee-Dee's PLC-based checkweighers check product weights at high speeds, helping to reduce costly product loss and ensure accurate product weights.
Use as a standalone unit or integrate with new or existing lines
Electro-Magnetic Force Restoration (EMFR) weighing technology is 10 times more accurate than traditional strain gauge load cells
Communicate with other plant systems via non-proprietary PLC-based controls
Calibrate at your facility in one minute, without needing a Spee-Dee technician–simply follow on-screen prompts
Contact Spee-Dee Today to Learn How to
Make Your "Good" Filling GREAT!