Fast, Accurate Cannabis Filling System
Fill cannabis products with confidence with Spee-Dee's simple and reliable cannabis filler. This solution ensures both fast and accurate filling with a unique tare/gross jar weighing system.
Our automatic cannabis packaging filling system easily integrates with a variety of multihead weighers to ensure reliable fills each and every time. Our cannabis packaging system accurately fills up to 40 jars per minute with a range of 1 to 28 grams of flower or ground cannabis per jar.
Optimize your operations with high-speed, accurate filling with Spee-Dee's cannabis filling machine.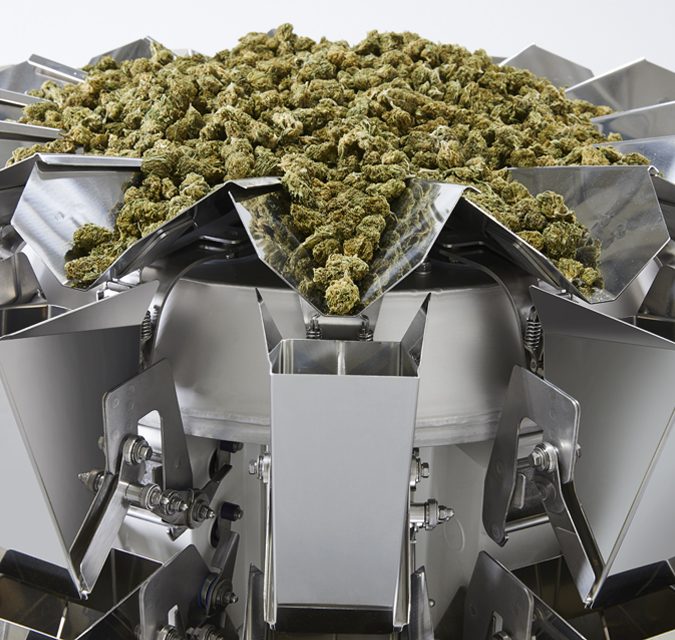 Simple Design Ensures Sanitary Cannabis Fills
Spee-Dee's cannabis filling machine features a simple, sanitary design that ensures product safety and easy cleaning.
Sanitary funnel and conveyor ensures quick tool-less changeover and hygienic filling
A rugged stainless steel frame and open base eliminate harborage areas and allow for easy cleaning
Quick-change star wheel allows for fast change overs for different size jars
Precise Cannabis Filling and Weighing
Reduce cannabis product loss with Spee-Dee's cannabis filler:
A dual weighing system checks the empty jar tare weight before filling and checks gross weight after filling
The controller automatically calculates the net weight of the flower in the jar.
A pneumatic reject device and dual-lane design effortlessly handle correct and rejected under/over fills weights
Diving funnel seals on top of the jar to prevent product spills
Vibratory settling helps product flow into containers
Servo-driven star wheel indexes containers for accurate weighing
Integrates with various multihead weighers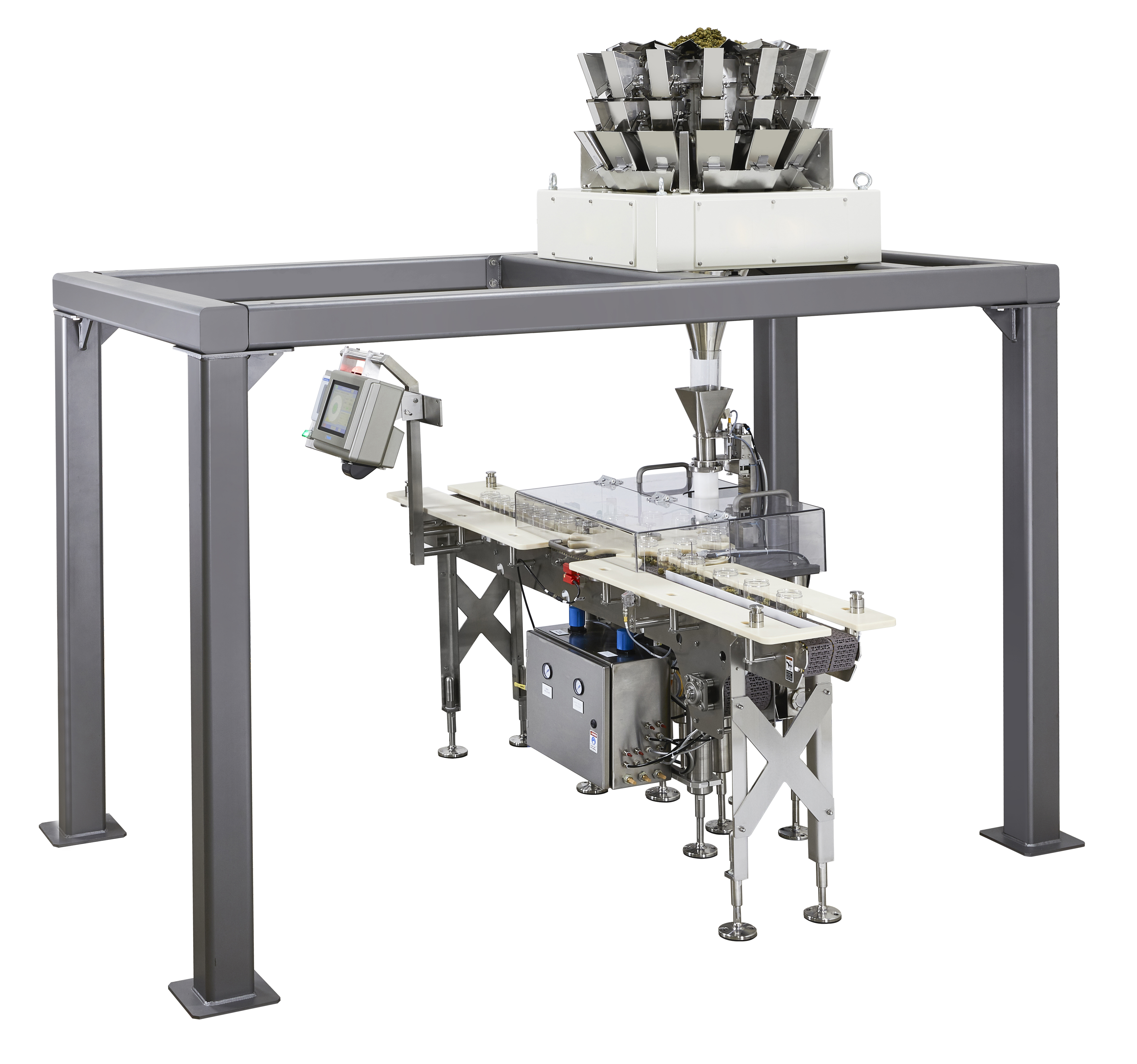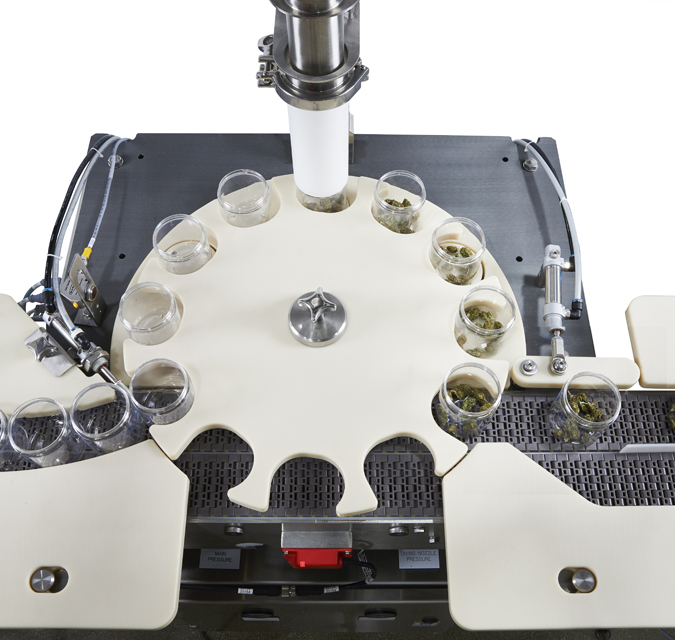 Easy Changeover Boosts Cannabis Packing Fill Rates
Reduce downtime with our cannabis filling machine that can adapt and resume production within minutes.
Star wheels and rails feature a tool-less design that enable quick changeovers
All container handling parts and product transfer funnels are removable without tools
Intuitive PLC-based controls simplify and expedite container, product and size changes
Contact Spee-Dee Today to Learn How to
Make Your "Good" Filling GREAT!