Add High-Speed Automated Production to Your Volumetric Cup Filler
Add high-speed automated production to your volumetric filler with an integrated conveyor for rigid containers. Spee-Dee can help you create an automatic filling line to accommodate the specific requirements of your dry food, beverage, pharmaceutical or chemical application. Machines in this category can be customized with specific conveyor lengths and filler models to meet the exact needs of your application.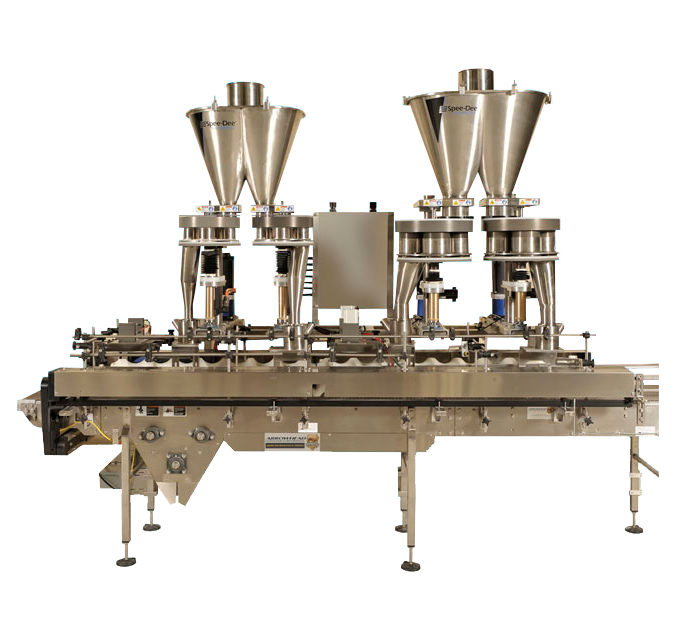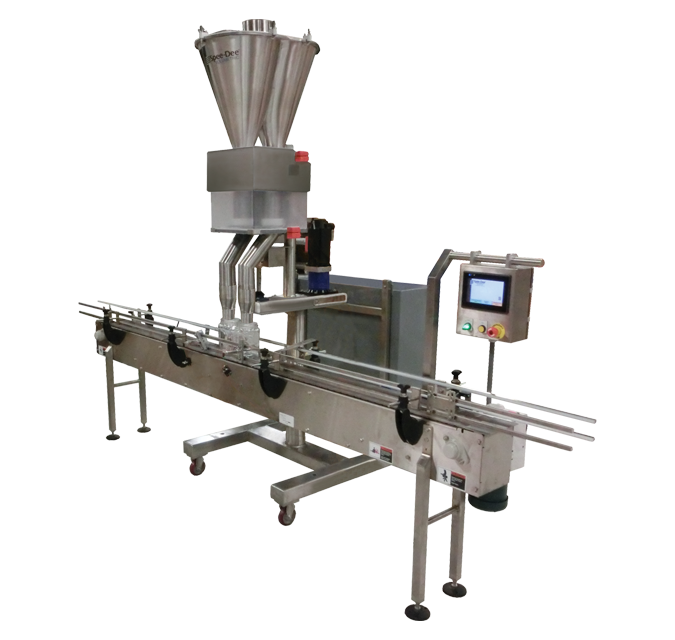 A10-CBS/CMS
A10-CBS/CMS

is an automatic system with a 10-foot conveyor and a machine stand. The conveyor automatically advances the container, and a series of air cylinders to stop the container in the fill station. The photo eye signals a full stream of activity; checking container availability upstream and container clearance for back up protection downstream.
Contact Spee-Dee Today to Learn How to
Make Your "Good" Filling GREAT!